Dear Members of the University Community,
I am pleased to announce that Catholic University has been chosen to host the 2022 Opus Prize, an annual faith-based humanitarian award. The prize recognizes leaders and organizations that develop creative solutions to some of the world's most pressing problems.
The $1 million award and two $100,000 prizes make up one of the world's largest faith-based awards for social entrepreneurship. The Opus Prize is given not only to expand the humanitarian efforts of the recipients, but to inspire others to pursue lives of service.
The Opus Foundation partners with Catholic universities to oversee the process of identifying nominees, selecting finalists, determining the awardee, honoring the finalists, and for inspiring the next generation of servant leaders.
Catholic University hosted the Opus Prize in 2007. I am delighted and honored that we have been asked to host it a second time. We will be the only university to have hosted the prize two times.
In June, I appointed an oversight committee to plan and execute the many responsibilities associated with hosting the prize. The committee includes faculty, staff, and students and is chaired by Bill Jonas, executive director of University events and dining services, and Emmjolee Mendoza Waters, director of community engagement, social justice, and Catholic social teaching initiatives.
The committee has been meeting regularly and one of its first tasks was to determine a theme for the 2022 prize. "Inspiring Change Makers" offers two meanings. Certainly we are honoring inspiring changemakers, but we also seek to inspire change makers. Service is a hallmark of life on this campus, and I hope this prize inspires all of you to see how your commitment to serving others can impact the world.
The Opus Prize will be awarded during a ceremony on campus on Thursday, Nov. 3, 2022. That special night will be one in a series of events throughout the week of Oct. 30 - Nov. 4. And starting in the spring 2022 semester, there will be numerous opportunities for our campus community to engage in educational and service opportunities. And perhaps most exciting, small teams from the University will participate in due diligence trips in the spring, which might be anywhere in the world. While only a few will have this opportunity, the rest of us will enjoy following their travels.
Learn more about the Opus Prize at Catholic University. And look for more news in the spring semester.
Sincerely,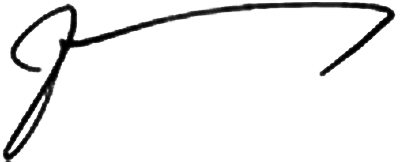 John Garvey
President